Specialists in accounting for Agriculture
From organic to industrial, cattle to grain, milking to market, from family to corporate from the hills to the lowlands, from silage to slaughter, from cropping to breeding. We're with you.
As agriculture specialists, we understand the challenges that farming presents. We have a dedicated team of agricultural specialists, many of whom have an agricultural background.
We act for around 2,000 farming businesses and our clients like our no nonsense, straight talking approach.
They also like the fact that we have a detailed knowledge of agriculture and the unique challenges that working in farming presents. We know where to look for any available tax savings, and how farming businesses can plan for their financial futures in a tax effective way.
Meet the team
The strength of the Armstrong Watson agricultural team lies in our people across all our offices in  Scotland, Northumberland, Cumbria, and Yorkshire. Our specialisms in preparing accounts and providing specialist advice on strategic and tax issues comes from having staff that spend most or all of their time working for farmers and landowners.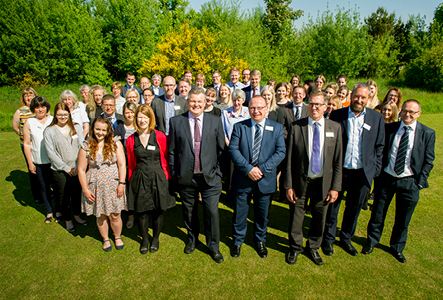 The farming industry is facing a unique set of challenges as a result of Brexit and volatile commodity prices. Our agricultural team, many of whom hail from farming families, are ideally placed to help our clients meet these challenges. 
Our Partnership with Figured
Figured is designed to take the stress and frustration out of financial planning and management for farmers. Figured achieves this by combining up to date farm production data with real-time transactional data on a cloud based platform to provide an accurate view of a farm's financial position, both current and forecast. Being cloud-based and integrated with Xero, one of the UKs biggest cloud accounting software providers, means that farmers and their advisers can work together collaboratively as one team, look at the same figures and proactively work on the financial health of the farm business.
Figured is a complete online livestock, crop and production tracking, farm budgeting and forecasting tool that makes it easy to access your real-time financial information anytime, at the click of a button.
For more information about Figured and how we can help you plan for the future, please get in touch with Andrew Robinson.